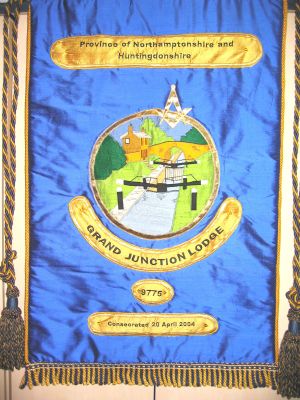 The objects of the Grand Junction Lodge are to sustain and extend the fellowship through the medium of Freemasonary of those who hold dear an association with local canals or inland waterways for either commercial or recreational interests.
The Grand Junction Lodge will meet four times a year, predominantly in the summer months and is based at The Boat Inn, Stoke Bruerne.
The village of Stoke Bruerne is the home of the Canal Museum and with its industrial heritage, is recognised as one of the country's main cultural centres for canal and inland waterways enthusiasts.